Ebenezer Bryce was a Mormon pioneer, Scottish by birth, who is perhaps best known for his namesake Bryce Canyon National Park.   Bryce was born in Dunblane, Perth and Kinross, Scotland on November 17, 1830. He joined the Church of the Latter Day Saints in 1848, and immigrated to the United States by way of New Orleans later that same year, shortly before his eighteenth birthday. He moved to Salt Lake City, where he married Mary Ann Parks in 1854.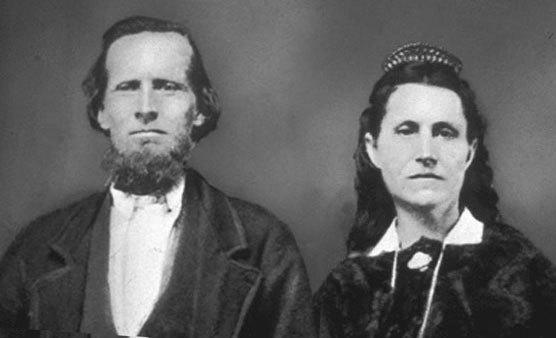 The Bryce family relocated to southern Utah in 1862, eventually settling in Clifton in 1875. A ship's carpenter by trade, Bryce made notable contributions to his new community, including building a church in nearby Pine Valley which now holds the honor of being the oldest Mormon chapel in continuous use.
At the request of the LDS Church, Bryce moved his family to the Paria Valley, where he literally paved the way to Bryce Canyon. He oversaw the construction of a timber road to the rim, and helped construct a seven-mile irrigation canal from Paria Creek, both of which were vital to the area's development as a ranching and farming community.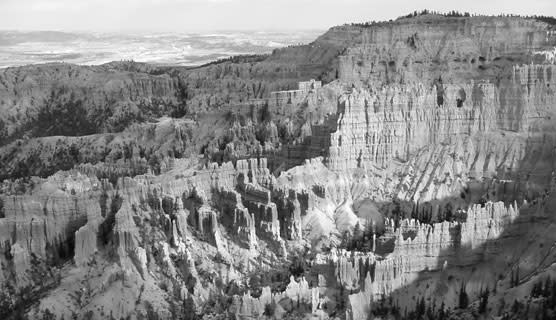 The area became known as "Bryce's Canyon" when Bryce, now a ranch owner, quipped that the amphitheater was "a helluva place to lose a cow." Bryce relocated his family to Arizona in 1880 but his name lingered in Utah. Bryce Canyon National Park was officially designated in 1928 and named in his honor.
Ebenezer died on September 26, 1913 in Bryce, Arizona, also named in his honor. It is his final resting place.