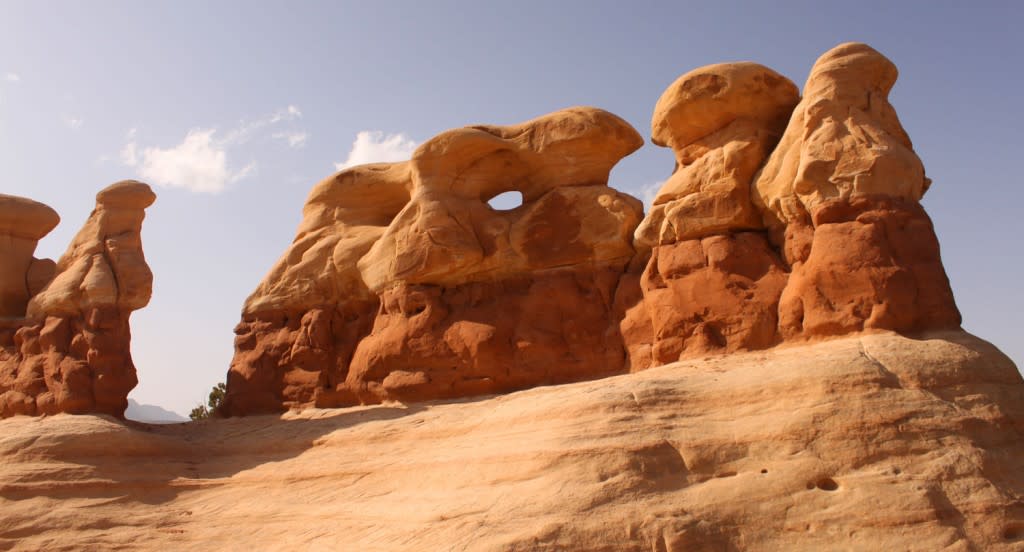 With a name like Devil's Garden, you would expect to see some strange things and that's exactly what you will find. Devil's Garden is a small series of formations that seem to pop up out of the desert floor for no apparent reason. This attraction is found just 10 miles down the Hole In The Rock road within the Grand Staircase Escalante National Monument.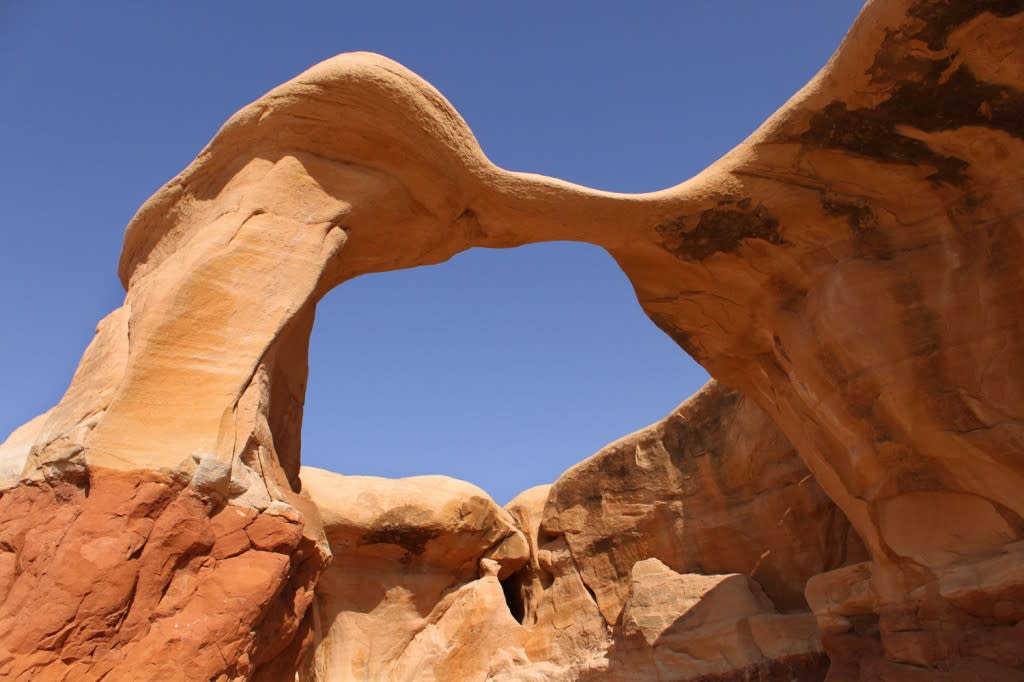 There are so many different shapes that you can't really characterize the Devil's Garden in one or two ways. What you can say is that the rock formations within Devil's Garden are very rounded and smooth. You'll find collections of rocks that seem to have been crushed together as if a child had rolled play-dough into balls and then pushed them together. You'll also find short towers and small arches and other natural shapes. If McDonald's were making a natural playland, this might be what they would conceptualize, but they could never create what you see here.
This is a great place to take photographs and to wander around for an hour or two.  There are picnic tables and little alcoves for seclusion all throughout this area that doesn't seem to cover more than about 10 acres of ground. Make sure you walk to the southern end of the formations where there are some rock structures that most people probably don't venture down to see.   This is a great place for people of all ages.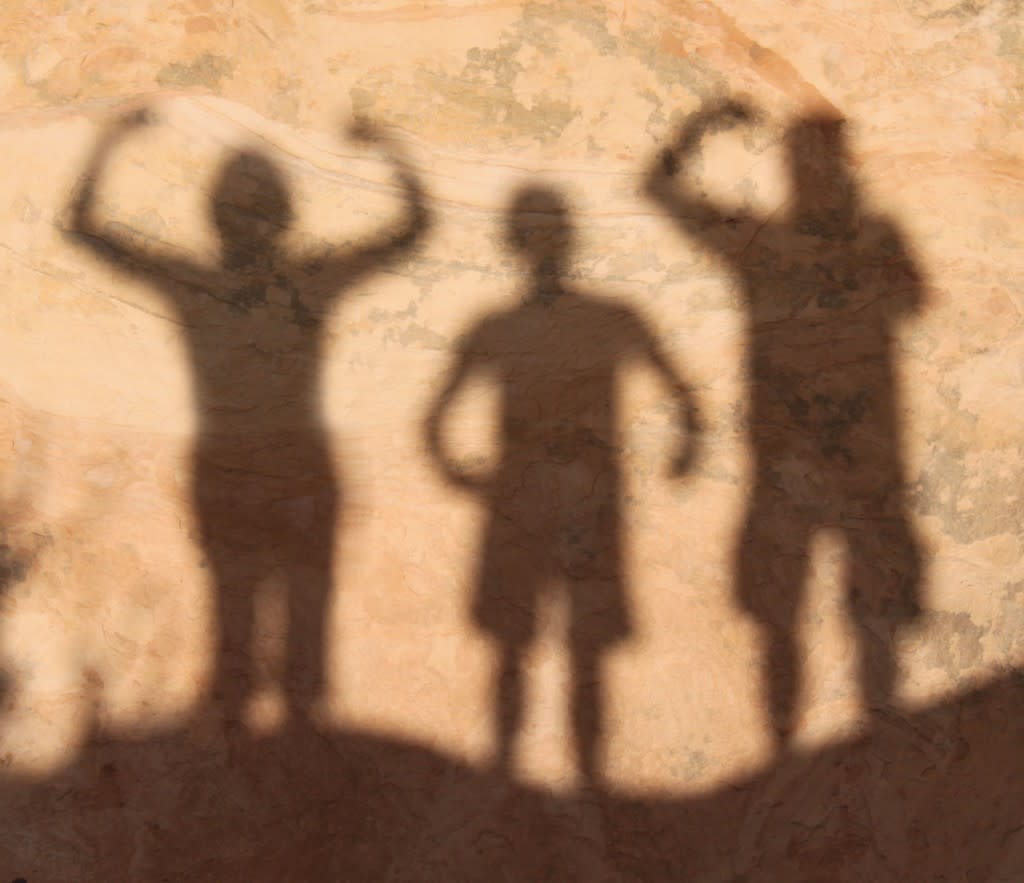 How to Get to Devil's Garden
Just east of Escalante on Scenic Byway 12 (about 5 miles) you will find the Hole In The Rock road.  Turn onto this road (right) and follow the road for 10 miles.   This is a well-graded dirt road and generally passable for any vehicle.  Be careful during rare snow or rain storms as the road might be temporarily impassable.  Ten miles down the road you will find a small sign indicating a right turn toward Devil's Garden which is just a couple of hundred yards down this side road.