This post is a continuation of Part 1 with additional information on why Bryce Canyon Country is a multi-day vacation destination.  Read Part 1.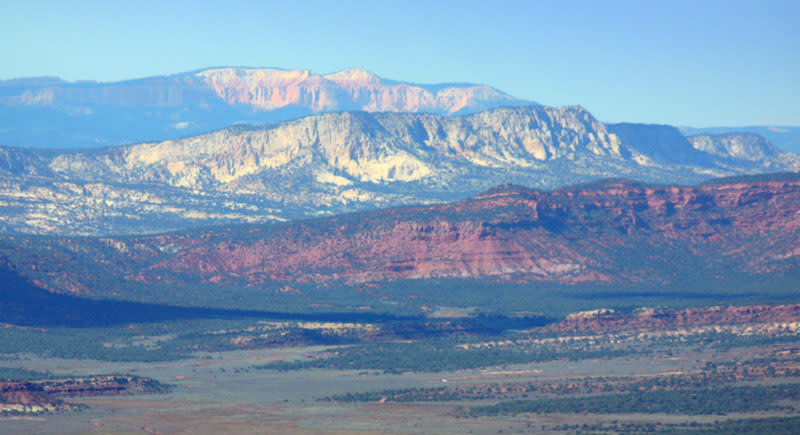 A view of some of the levels of formations that comprise Utah's Grand Staircase.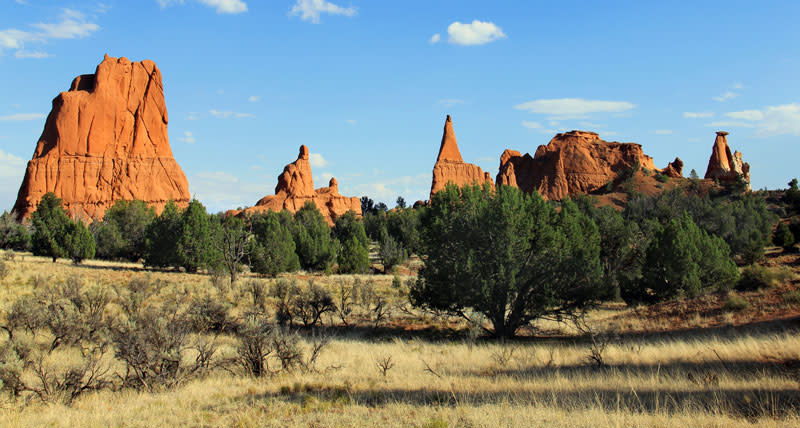 Kodachrome Basin State Park formations at sunset.Kodachrome Basin State Park
Kodachrome Basin State Park is located about 20 miles southeast of Bryce Canyon National Park and is surrounded by Grand Staircase Escalante National Monument. Kodachrome Basin State Park's main attraction is the 67 iconic sand pipes that tower over the desert landscape. The multi-colored monoliths range in height from six feet to 170 feet, remnants of solidified sediment that filled the ancient geysers much like those found in Yosemite National Park. Kodachrome Basin State Park got its name from National Geographic Society photography expedition in 1948. The photographers were impressed with the colorful sand pipes accenting the landscape beneath brilliant blue skies—and it's still a photographer's paradise today. Chimney Rock is the largest sand pipe, towering 170 feet over the desert floor. There are several hiking, biking and equestrian trails that run through the park, including the easy, 1-mile Grand Parade Trail that follows the park's main road, the very short and easy trail to Shakespeare Arch, and more challenging trails like the 3.4-mile Eagle's View Overlook and 3-mile round trip Panorama Trail which brings you closer to the sand pipes. The 2,240-acre park can be explored in a day or less, leaving time for a side excursion to nearby Grosvenor Arch.
Grosvenor Arch
There's something magical about Grosvenor Arch. Standing beneath it you feel small and awed by the power of nature. This rare double arch spans 92 feet across and stands 152 feet high. You can reach Grosvenor Arch via Cottonwood Canyon Road, about nine miles from Kodachrome Basin State Park. (Note: Cottonwood Canyon Road is not passable during wet weather).
These are the just a few of the highlights.  Learn more about other reasons that Bryce Canyon Country is indeed a multi-day vacation destination.  To begin planning your Bryce Canyon mult-day vacation experience - view this Map