It may be no coincidence that Utah's most popular newspaper started with the Bryce Canyon and Capitol Reef area when it recently compiled a list of  Utah's Top Getaway Destinations.  The article listed these and other locations as additional reasons to visit this region.
> Waterpocket Fold:  This is the formation that comprises Capitol Reef National Park.  More...
> Peak-A-Boo and Spooky Gulch slot canyons:   These are two slot canyons found along the north side of the Hole In The Rock road.  More...
> Kodachrome Basin:  This is one of our hidden secrets that you'll want to discover for yourself.  More...
> Anasazi State Park Museum:  Found in Boulder, Utah, along Scenicy Byway 12, this is a great stop along your way.  More...
> Red Canyon:  Many guests think they have seen Bryce Canyon when they go through Red Canyon in the Dixie National Forest.   More...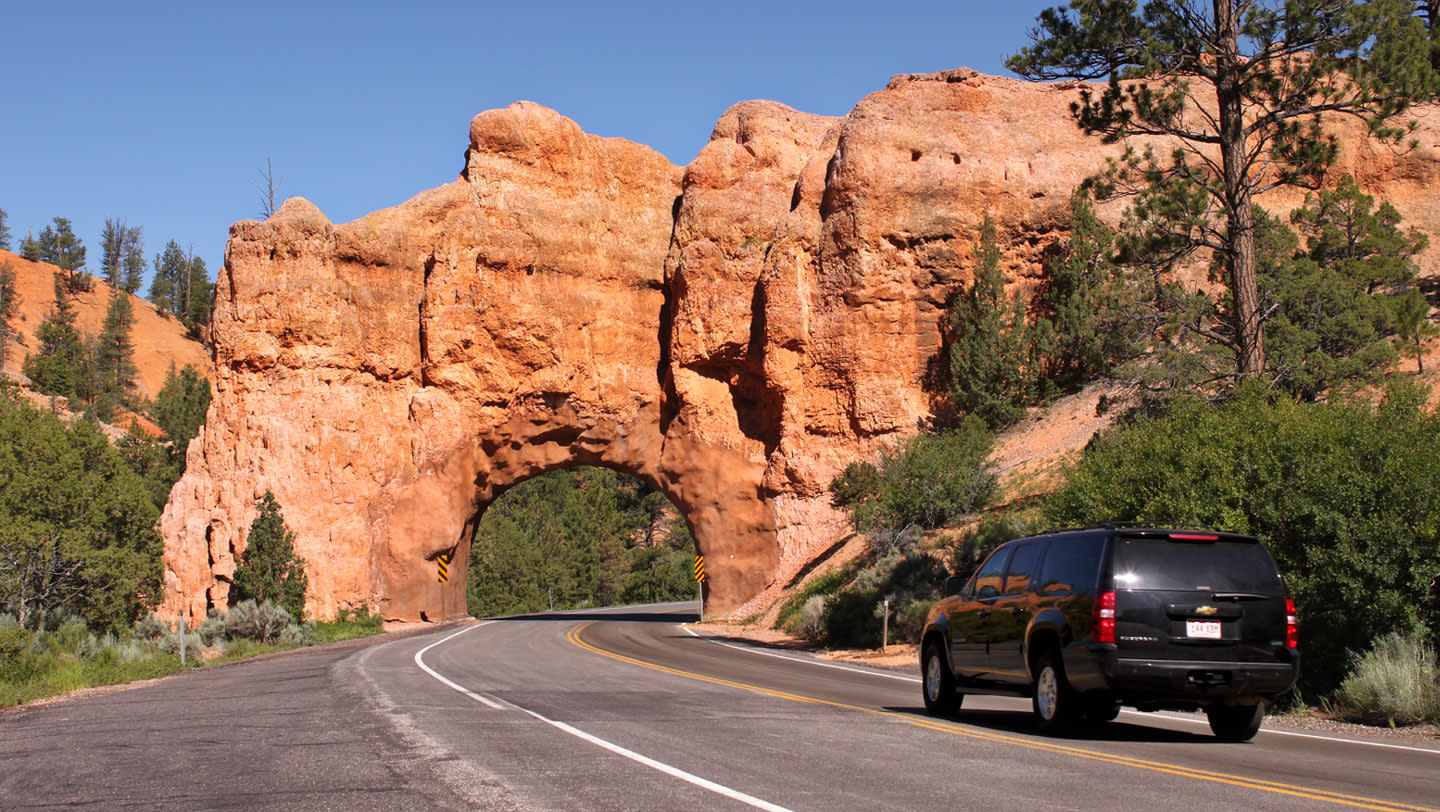 A tunnel carved through a limestone fin in Red Canyon in the Dixie National Forest and along Scenic Byway 12.
These are just some of the reasons to visit Bryce Canyon Country in the very near future.  Read the story here: