This past week we had a chance to get up on top of Boulder Mountain to check out the fall colors and to drive to the southern end of Boulder Mountain to well known Powell Point.  Recent rains in the region made for lush flora and some fun road puddles to negotiate along the way.
Boulder Mountain is easily explored with a sturdy vehicle, and it is advantageous in some areas to have four-wheel drive.  Check out this video that shows a trip via 4x4 truck and via mountain bike on the southern end of the Boulder Mountains toward Powell Point.
In Utah, this is one of the best places for wildlife viewing, photography, fishing, camping, and exploration.   You have the option of staying in local hotels, motels, or other lodging, and venturing onto the mountain for day trips.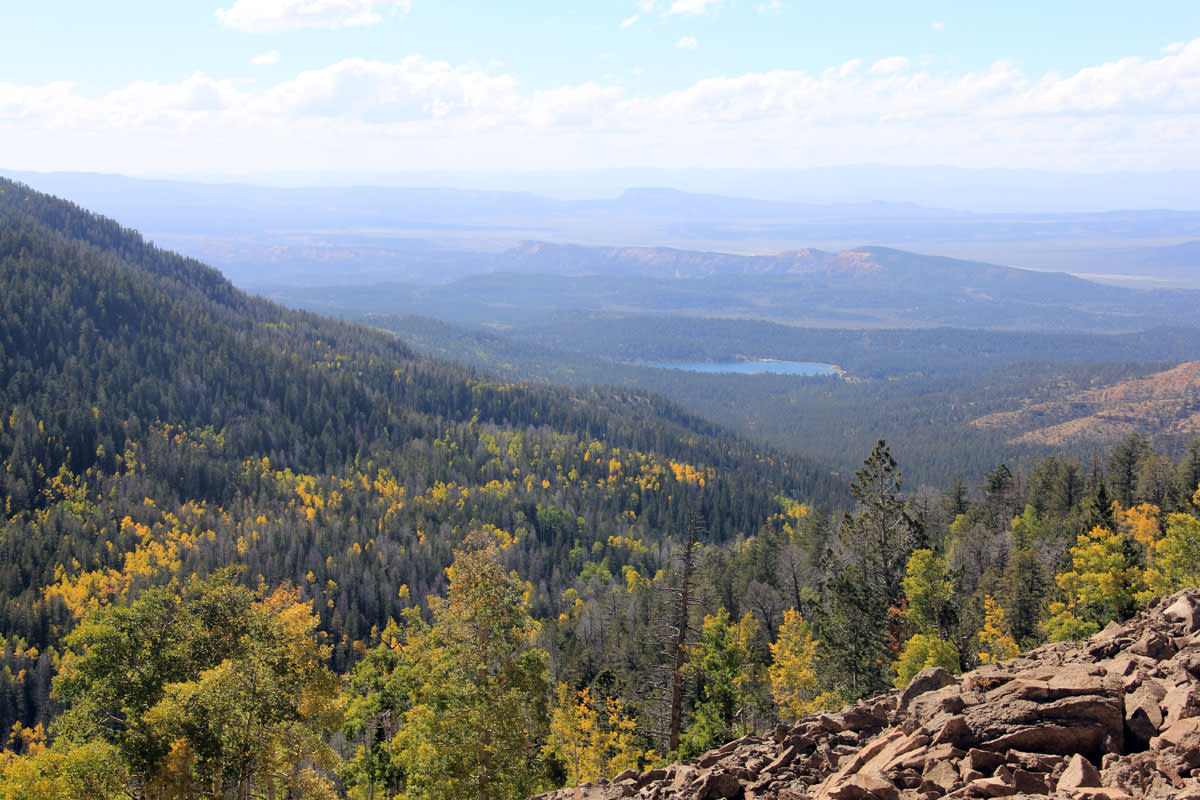 Looking west from Boulder Mountain over the top of Pine Lake .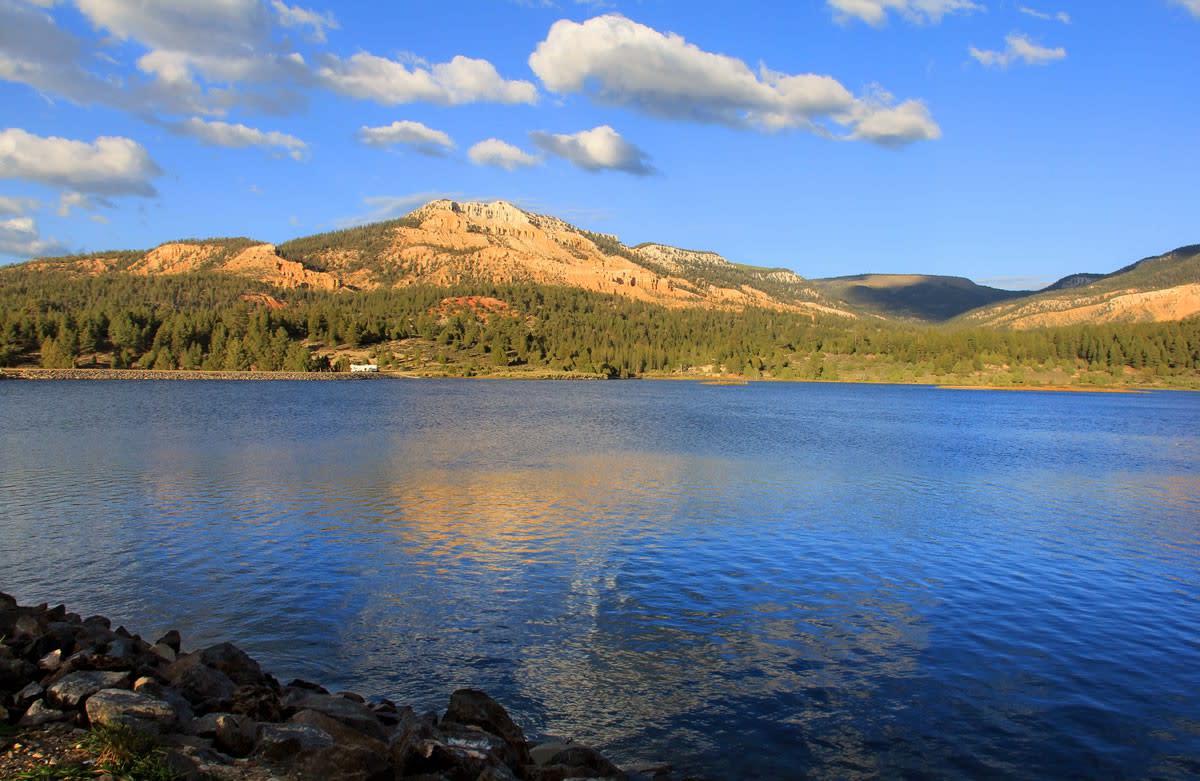 Pine Lake at eye level.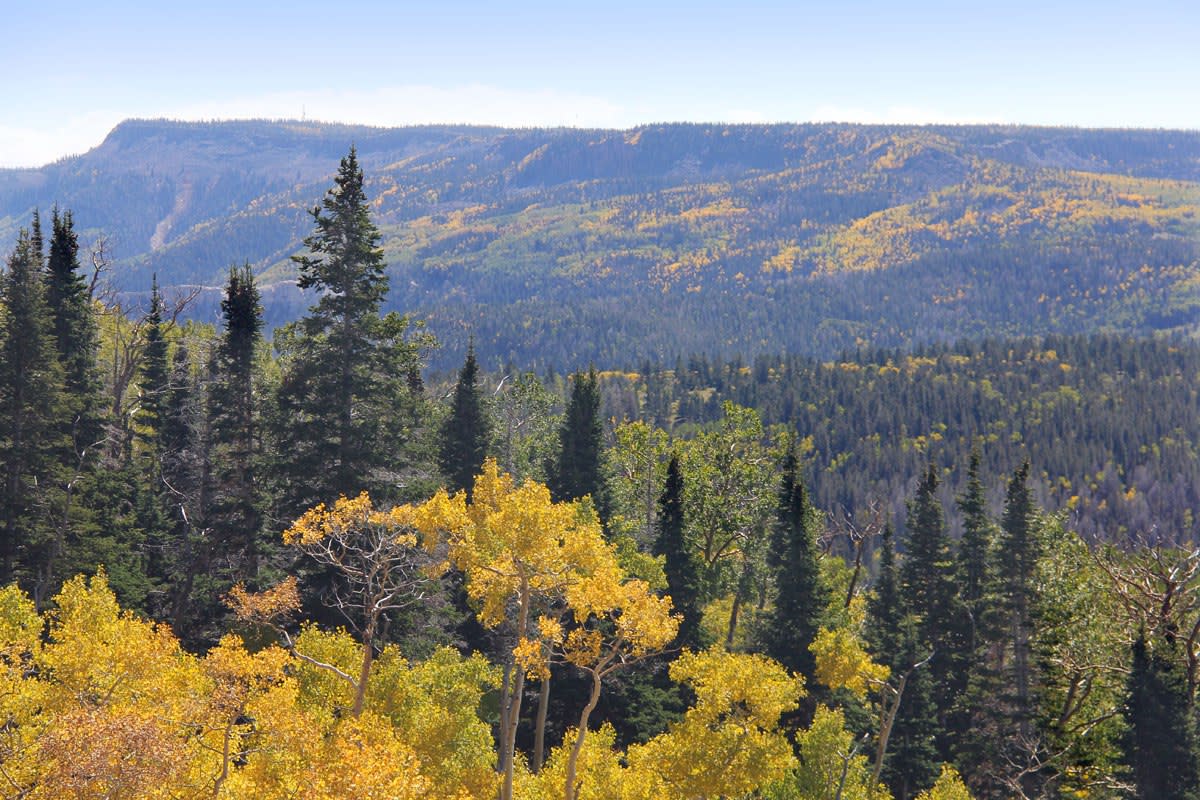 Fall foliage on Boulder Mountain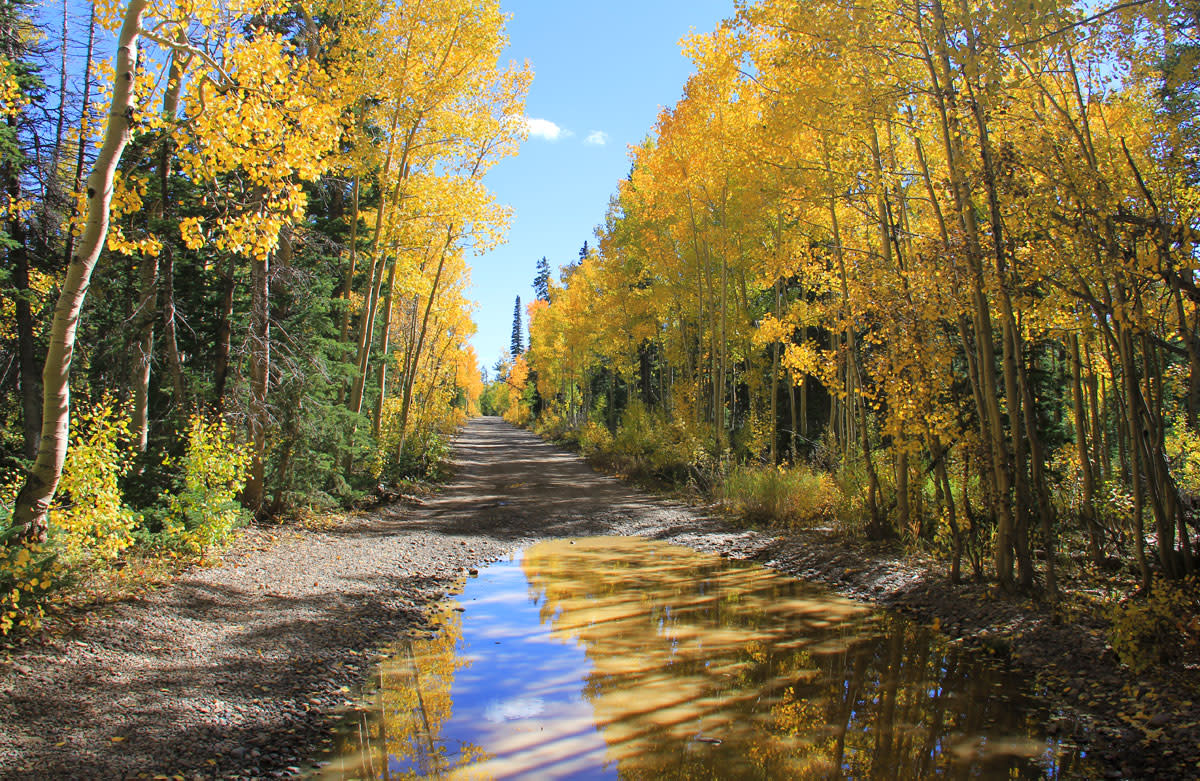 Fall colors line this road on Boulder Mountain. Looking toward Powell Point.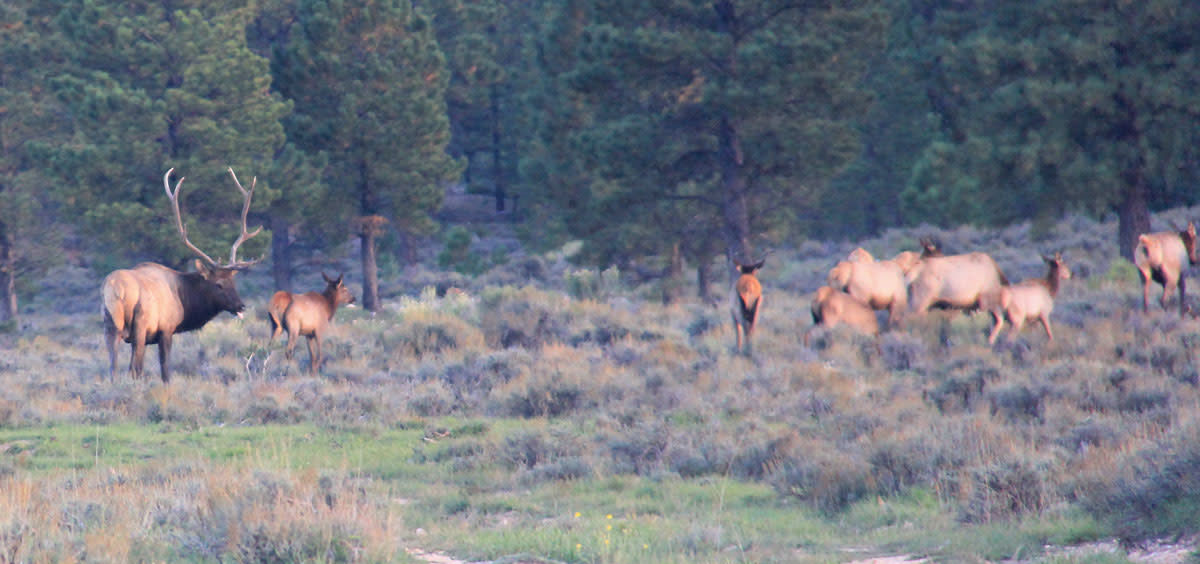 The sun had just gone down when these Elk were spotted. A majestic view and fitting end to a great day on Boulder Mountain.