The Desperado Dual Bike Rally takes biking to a whole new level. This 200-mile, one-day cycling adventure through scenic Bryce Canyon Country includes 100-mile and 50-mile options designed to challenge riders of multiple skill levels. Around 400 cyclists from all over the U.S. participate in this fully supported, timed event. The 2012 rally takes place Saturday, July 21.  More info here...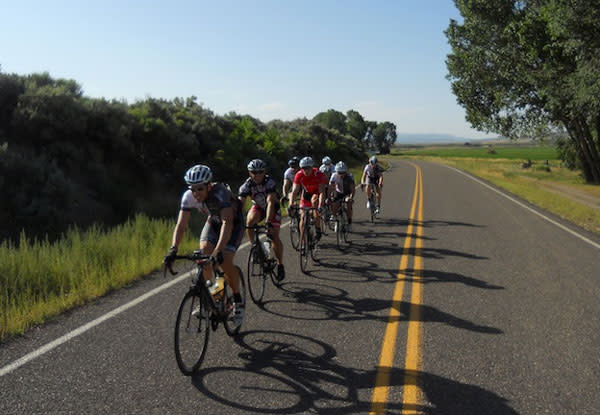 The route: This annual 'double century' bike rally begins at the Garfield County Fairgrounds in Panguitch. Beginning with Outlaw Loop, participants will ride along Scenic Highway 89 and Scenic Byway 12, ascending through Red Canyon and following the edge of Bryce Canyon National Park. The route continues through John's Valley, past Mount Dutton, and along Black Canyon gorge.  Experienced cyclists who complete the entire 200 miles will finish at the Big Fish Loop.
What to expect: The Desperado Dual Bike Rally is a chipped timed event and is considered moderately difficult. Elevations range from 6,000 to 8,500 feet. Cool morning temperatures rise to the high seventies or low eighties in the afternoon. There will be fully stocked rest stops and lunch available along the route, as well as roving sag support. The rally ends with a celebratory dinner for the 200-mile riders.
The rules: All participants are required to sign a waiver. Riders must wear an ANSI-approved helmet and have a legal lighting system. Bikes must be in good, safe working condition and riders are required to follow all traffic rules. Please carry proper ID and at least two water bottles.
This Utah cycling event is one of the most scenic cycling experiences in the country.
Also read about mountain biking in this region...