Sleeping underneath the stars gives you some fresh air and a fresh perspective. Camping is the best way to envelope yourself in nature and fully intake of its beauty. Bryce Canyon Country has some of the most beautiful camping sceneries and starry night skies in the world.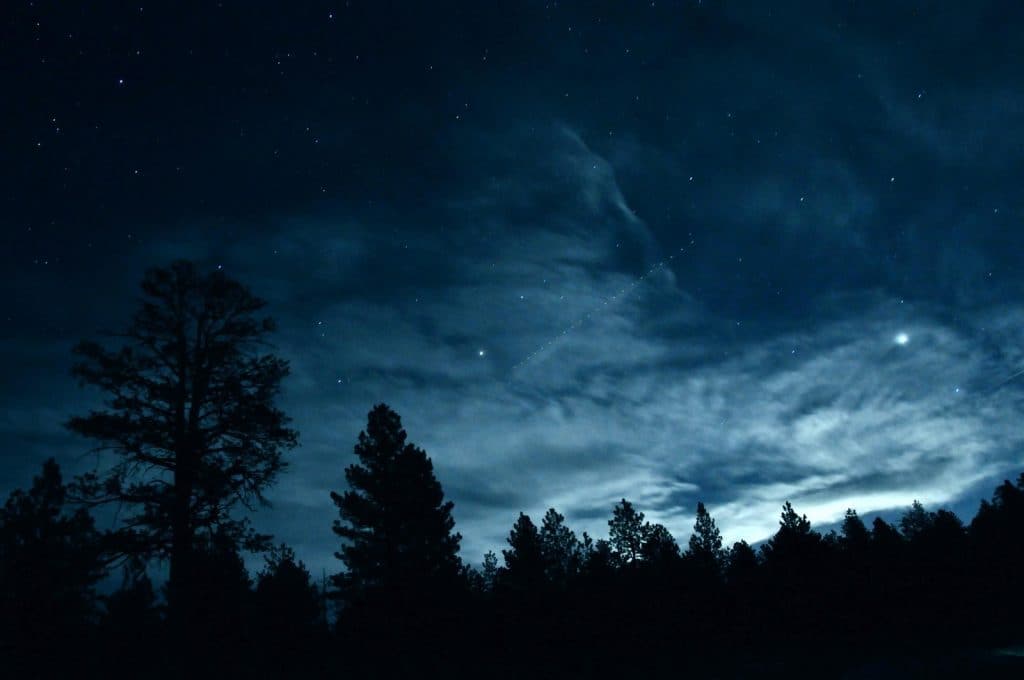 Bryce Canyon National Park
There are two campsites available inside Bryce Canyon National Park, North and Sunset Campgrounds. Setting up camp here puts you a rock throw away from the tall, majestic hoodoos that make Bryce Canyon National Park famous.
They both have around 100 camping sites with fresh water and flush toilets available. The North Campground is closer the visitor center and the Sunset Campground is closer to the best hiking trails. Both are surrounded within the sweet smell of ponderosa pine.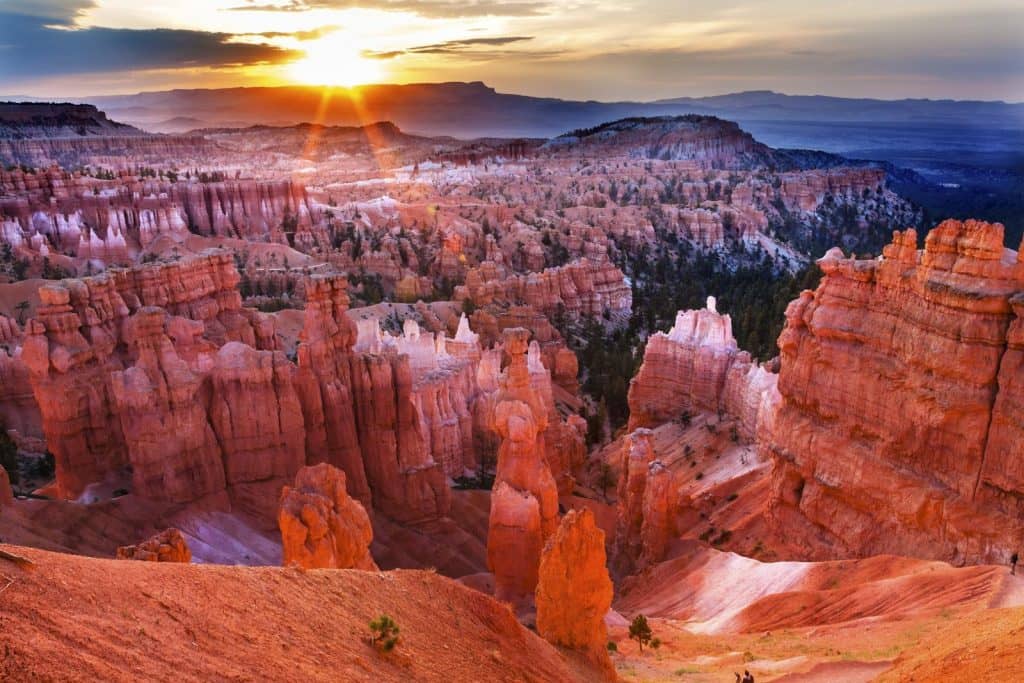 If you think running water is way too civilized when camping, you can take your backpack and be a backcountry camper. Choose from eight campsites along Under-the-Rim Trail or four campsites on the Riggs Spring Loop Trail. You can purchase your permits for overnight stays on the backcountry campgrounds in person at the visitor center. Backpacking takes you to places not many people see. Camp only at designated sites and leave no trace. Open fires are not permitted.

Dixie National Forest
In Red Canyon, 37 campsites await the energetic soul, who, in addition to camping, want to jump on a bike, run among the unique rock formations and smell the fresh pine trees. Countless biking, running and hiking trails weave its way through beautiful Red Canyon, perfect for any active camper.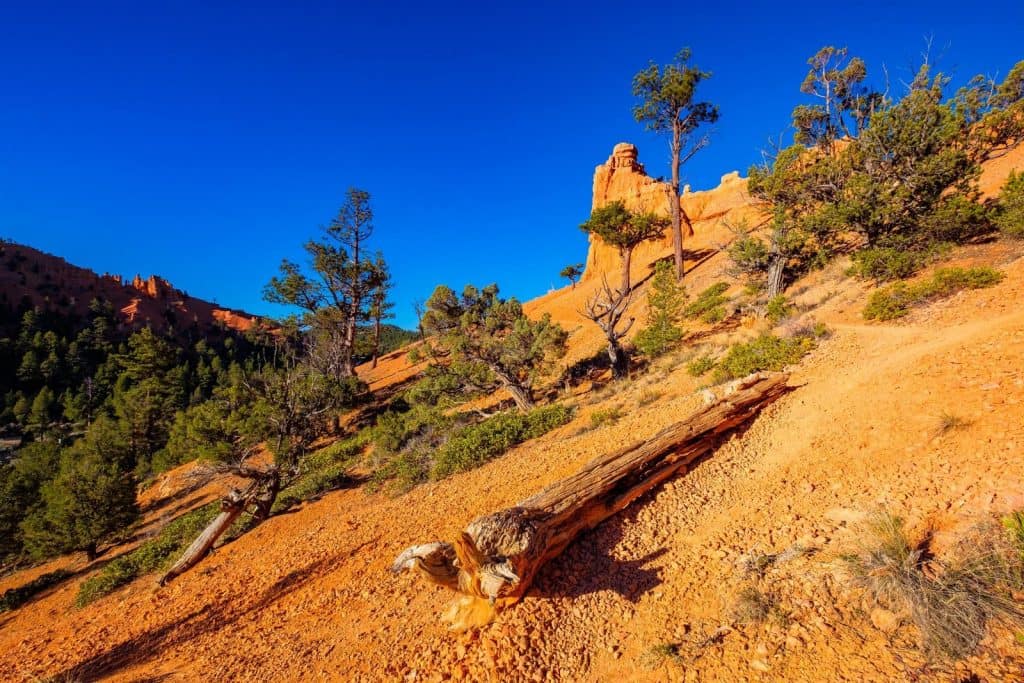 If horseback riding, four-wheeling, hiking, fishing, canoeing and mountain biking sound fun, then the Pine Lake Campground is great places to rest your head for the night. Pine Lake Campground has 33 sites and is safely nestled among tall ponderosa pines and sits at the foot of majestic peaks flourishing with beautiful green forests and painted red and white from the layers of sandstone.
Seven miles from Scenic Byway 12 near Tropic Reservoir, 37 campsites in Kings Creek Campground amidst a beautiful conifer forest with fire pits, tent pads and even picnic tables. The site is near two breathtaking trails, King Creek and Chimney Rock, which lead to views of rock hoodoos similar to those found in Bryce Canyon. Bring your fishing pole because big fishing and boating are available on Tropic Reservoir. Around this area, there are also many ATV trails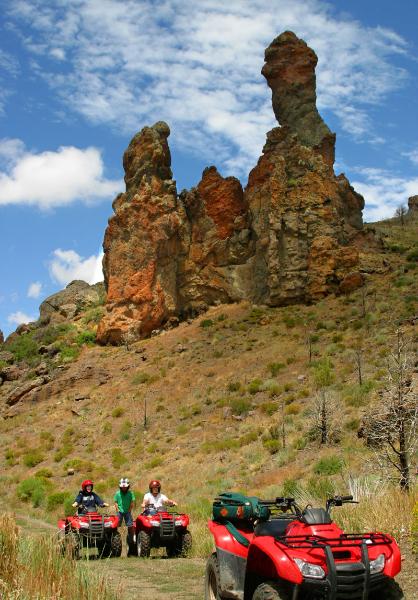 Grand Staircase-Escalante National Monument
The Calf Creek Falls Recreation Area campground is the closest camping spot to the Calf Creek Falls trailhead. Calf Creek Falls is a six-mile round trip trail leading to a beautiful 130-foot waterfall oasis amidst a colorful rock forest. Around the campground, there are many activities to explore, including visiting two Fremont granaries and some pictographs located about one mile and a half up the canyon that date back to approximately 1200 AD. On top of it all, fishing and viewing wildflowers in bloom add to the excitement.
Calf Creek is a developed campground with restrooms and water. For more of a wilderness experience, many primitive campgrounds are located across the Escalante Canyons region. These campsites can provide a secluded camping experience and many are situated near trailheads, slot canyons and monument attractions.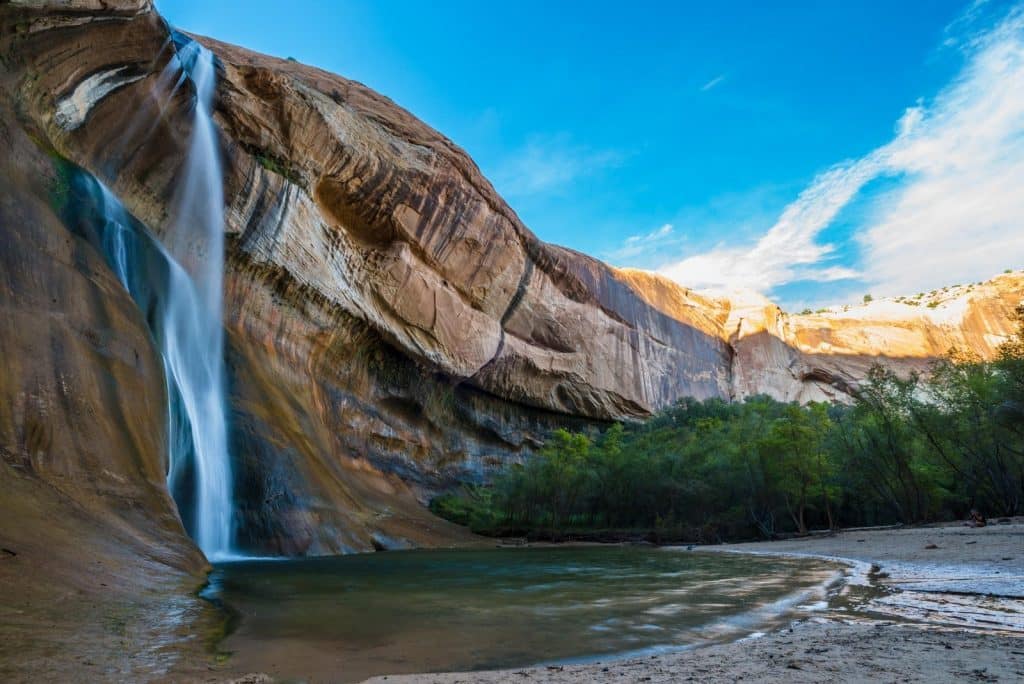 Boulder Mountain offers many camping areas. Colorful meadows, deep green pines, fresh mountain air and 80 sparkling lakes create the picture perfect camping opportunity. Fishing is a favorite pastime for many Boulder Mountain campers because large brook trout are plentiful. Backpacking trips allow the adventurer to experience remarkable scenery and majestic views.